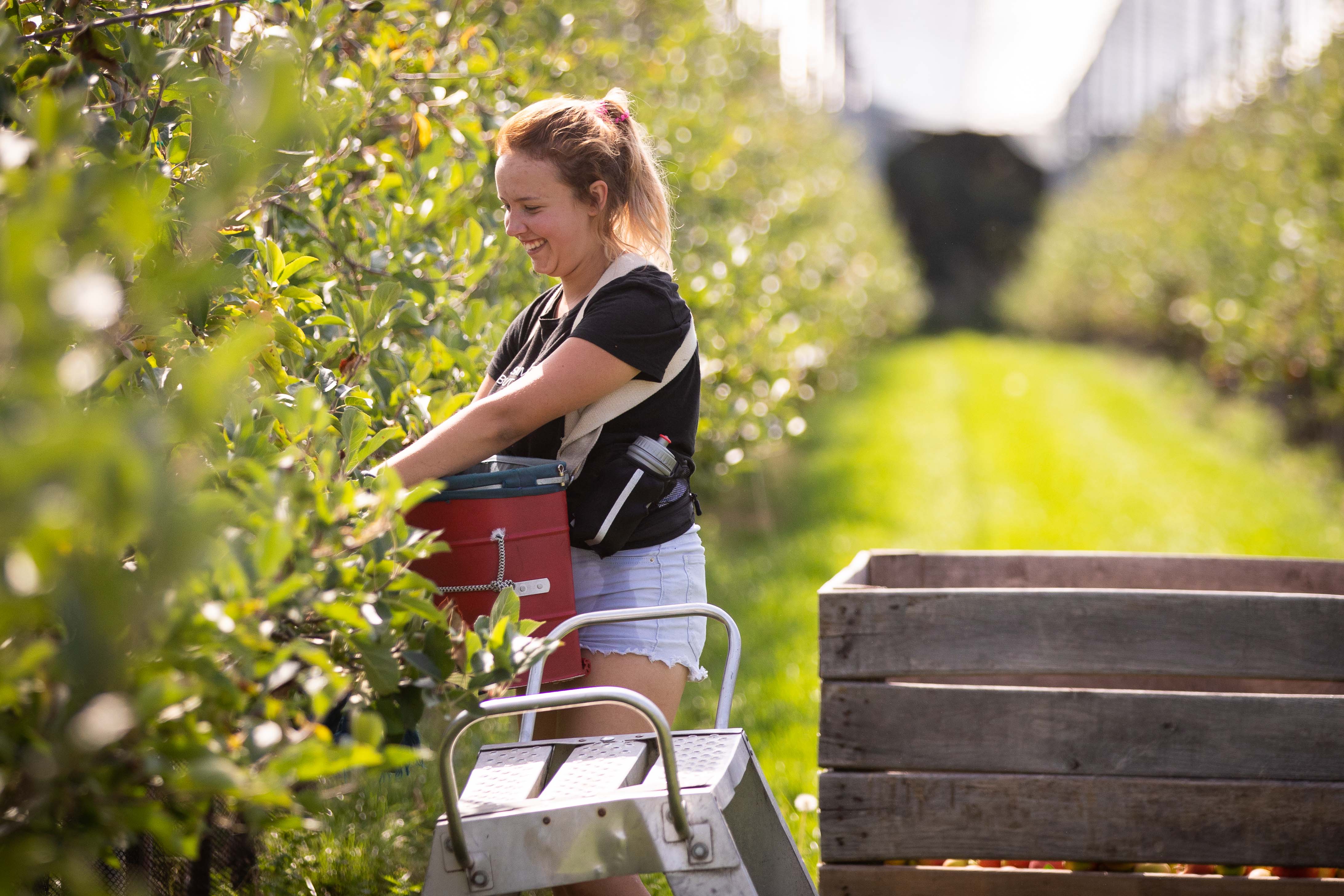 Apples and pears grown in our own orchards
At Fruitsnacks, the apples and pears are all home-grown. That makes it possible to ensure the highest quality at all times and guarantee that the entire process is monitored down to the last detail: from the tree to the table!
Minimal ecological footprint
Environmentally-conscious entrepreneurship and sustainability are top priorities at Fruitsnacks, which is why we do everything possible to reduce our ecological footprint and take care of our environment. When it comes to our sector, we are a pioneer in this field. Environmental sustainability is a concept applied from the cultivation of the fruit to the delivery of your fruit basket. So, how do we do it?
FLEXIBLE DELIVERIES
At Fruitsnacks you can go for a flexible fruit delivery tailored to your company. Different departments or branches? No problem at all. We distribute your fruit nicely per box, so you don't have to worry about the distribution. At Fruitsnacks you choose your own quantity and frequency. Another plus: at Fruitsnacks we do not work with contracts. A change or termination can be done simply by sending an e-mail. 
 
Support for Belgian charities
Caring for the environment and society are top priorities at Fruitsnacks. Every day we undertake to use the most ecological production process possible and take up our corporate social responsibility. Supporting charities lines up with this vision, so it's only natural that we commit to that support as well. For that reason, we support Kom op tegen Kanker, Make-A-Wish, De Wroeter and Sint Vincentius every year. They are all fantastic Belgian organisations that are close to our hearts.
Social benefit
Not only is fruit at the office healthy, free and motivating for your employees, it's also 100% tax deductible! Manager Karel Paesmans worked long and hard lobbying to make fruit at the office 100% tax deductible. Those efforts paid off because fruit at the office is now fully tax deductible. What this means in practice is that fruit can now be included in the social benefits category.
More focus and more motivation
Sitting still for hours, drinking litres of coffee, smoking a cigarette during the break, chocolates brought in by a colleague on his or her birthday: the workplace often makes a poor candidate for any health award. It's such a pity too, because healthy employees perform better, are absent less, are more motivated and create a positive working environment.